Interior Designer Plantation FL
Award Winning Interior Designs by Ken Golen





Our Services for Plantation, Florida
Whether residential or commercial interiors, the Clients needs and desires will be addressed and a plan put in place to achieve those goals, while staying within the budget specified.
SCHEDULE A CONSULTATION
Ken Golen Design is a market-leading interior designer for Plantation that designs creative and inspirational residential, and retail projects throughout South Florida. Ken is an area recognized decorating expert in luxury and design.
Schedule Consultation
Luxury Interior Designer Plantation Florida
Interior Designer Plantation FL
Schedule Consultation
Contact us for a free consultation on your project requirements today!
Why Choose Us
We Turn Bland Structures into Lively Homes
Seamless Solution: From the starting concept of the space to its final completion, our team of creative geniuses will continuously work with you from A-Z to ensure a seamless design and decoration process.
Value for Money: We never sell any brands to you; we leave it on you to get everything by yourself if you want. However, if you trust us with the sourcing, our highly resourceful team will go above and beyond to get you the best deals for your money.
Master Detailers: We are master detailers; call us tattoo artists of your home if you want. We will do precise detailing for perfect distinction for every wall to every floor and ceiling and what's in between.
If you want to try our award-winning interior design service in Plantation, Florida, then now is the time to call us. We want to help you turn your vision into reality and help you enjoy living the dream. So get in touch today; let's get creative together!
Who We Are?
Whether your taste is contemporary, traditional or eclectic, our goal is to give you a coherent style of comfort, elegance, and distinction, while using the finest quality materials, and experienced craftsman. Want to know why we're the best fit for your house interior design in Plantation?
We're among the handful of award-winning interior designers in Fort Lauderdale.
Our years of experience will serve you well – we'll make your space elegant and timeless.
Our team gives great attention to the smallest details resulting in 100% satisfaction.
We've received hundreds of reviews on the internet – people love us for our craftsmanship.
We're ready if you are; give us a call, and our team will be more than happy to work with you and hammer out every detail. Whether your project scope spans across the property or is just limited to a single room, we'll handle it with the same care that leaves our customers raving about the service.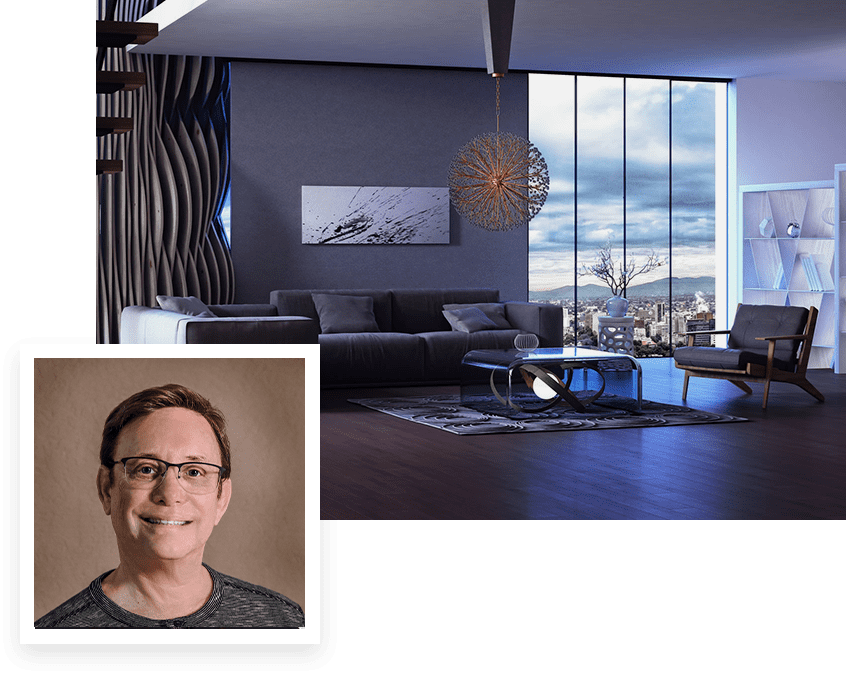 Designing even just a single part of your property can be tiring and mentally exhausting if you're doing it all alone. You need the help of someone who has the insight and vision of turning things around for the best possible design outcomes. Ken Golen is just the interior designing partner you need to give your space a makeover in a fun and pocket-friendly way.
We are the top-rated and award-winning interior design company in Plantation, Florida. Whether you are looking for something modern, minimalist, or traditional, we are your go-to guys. Our team of designers is diverse with creative minds from different backgrounds and design expertise, so rest assured, you will get every kind of solution for your needs.
format_quote
I found Ken here on Google about a year ago. In prepping for a home renovation, I knew I would need some help and didn't trust myself. Ken is really easy to work with and I think what I like best about Ken works especially hard to fit the needs and style of the client. We now have a home that also (for now anyway) looks like a showcase home and all of that is thanks to Ken.

format_quote
We hired Ken to help us with our bedroom and asked Ken to totally take the lead. An excellent decision! We started only a week ago, and are still in the project. Ken recommended a faux design on the wall that was just completed, and all I can say is "Wow"! I'm not sure who's the greater genius: Ken with the vision of the wall design, or the two ladies doing the painting. Perhaps both. The look is just incredible. It's like somebody came while I wasn't watching and did an "art thing" on my wall. Really an *amazing* job! I'm looking forward to every day seeing how the room is being transformed from just four plain walls on a tiled floor to a space that is sophisticated and sharp!

format_quote
Ken Golen is a passionate, master designer who strives to fulfill his clients' needs and wishes. Mr. Golen has designed and supervised the implementation of his plans for several projects in our home. He helped us identify and visualize our goals, and transformed our bland spaces into the specific environments that we articulated. He transformed an awkward living/dining space into a magnificent dining area that can accommodate our family and friends for the many festive meals that we host. Our custom-designed quartz and river rock dining room table is a work of art that everyone in our home enjoys. Mr. Golen also created a master bedroom/work-out/bathroom area tailored to our personal needs that fits our lifestyle. All of his projects are infused with creativity, style, attention to detail, and responsiveness to client needs and budgets. Additionally, he provides close supervision of sub-contractors who implement his plans. Mr. Golen is a pleasure to work with and we highly recommend him.

format_quote
Ken was a pleasure to work with. His design ideas, education on current trends and experience was second to none. Our project was completed on time and looks fabulous!

Clients Say
The work of a professional can make all the difference. Whether your home has 10 bedrooms, or your apartment is 800 square feet, it can be tricky to create a cohesive look that is representative of your style.
Kitchen Interior Design Plantation
Cooking can be stressful and exhausting at times, especially if the space is not planned to flow properly. Plus, the design positively impacts the mood, so if it's not decorated as per your taste, you may find it tiring to step into the kitchen daily.
We at Ken Golen aim to change this and turn your kitchen into a place you would want to spend time cooking. We will plan and design everything from cabinets to counters and beyond by combining your vision with our creativity.
Schedule Consultation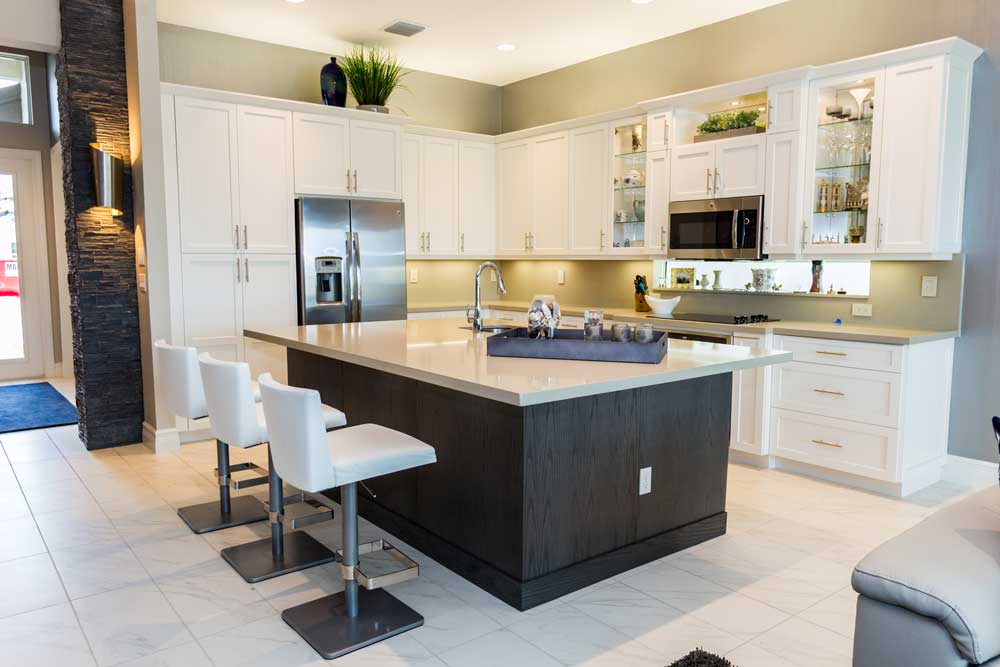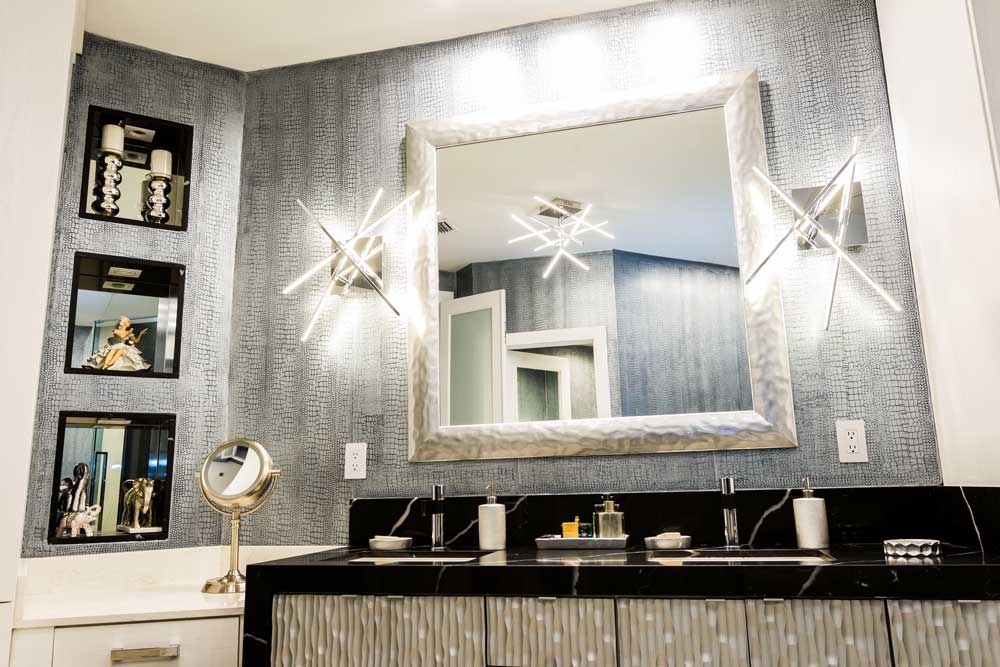 Bathroom Interior Design Plantation
Being the number one interior designer in Plantation, Florida, the team at Ken Golen can turn everything into a work of art, including bathrooms, the most challenging areas to renovate.
No matter how many curves or difficult corners are there in your bathroom, we can interpret, visualize and overcome any designing difficulty.
Our team will sit with you, take your ideas, mix them with our creativity and experience, and develop something elegant, practical, and luxurious.
Schedule Consultation
Living Room & Bedroom Plantation
Most of our initial work is based on capturing the essence of your thoughts regarding how your place should be designed. Then we work on sketching up a perfect plan, including every aspect of a living room complementing your taste.
First, we decide the theme as per your liking. It can be modern, traditional, simple, industrial, contemporary, rustic, etc. Then we start visualizing the placement of all key elements from the sofa to the area rug, wall art, and central table.
Once an initial draft is completed, we show it to you, take your feedback, implement changes and capture a masterpiece representing your thoughts and our creativity on the paper.
Schedule Consultation