Welcome to Ken Golen DESIGNS
Ken Golen is one of the top South Florida interior designers, working with clients in Delray Beach, Palm Beach County, and Boca Raton.





Our Aesthetic
Today for many, contemporary styles and modern twists are what we seek in our homes. Everybody wants clean, contemporary lines for their furniture and interior design- but this deceptively simple look can be quite difficult to master, especially by yourself. The elements that create a contemporary look include simple shapes, graphic elements, minimal pattern, and the general eradication of any fussy details.
Our Aesthetic
However, there is an important line between stylish and stark, which is a fine line to tread, and even an extremely modern scheme will require an injection of warmth and soul for it to feel liveable and like your own space. At Ken Golen Design, we specialize in Warm Contemporary interior design styles featuring softened and rounded lines as opposed to the stark lines seen in modern design, and we utilize neutral elements in bold color to bring attention to the basics of line, shape, and form. We see many clients here at Ken Golen who do not want the fussiness and old-fashioned feel of traditional interiors, and are seeking the clean lines and clear impact of a more contemporary feel, but are tired of the cold and mechanical look on the other side of the scale.
What Makes Ken Golen Design Different?
For more than two decades, our company has been creating impeccable and unique designs in homes and commercial spaces. Experience is one of the key qualities when you are looking for an interior designer, because it's the only thing that will allow them to find their own style and establish a reputation that their clients can trust. With more than 20 years in the field, Ken has built a longstanding reputation designing for different types of interiors in Delray Beach, Palm Beach County, and Boca Raton. With so many years of experience, Ken has pretty much seen it all; he will have the most creative and optimal solutions to any problems that you run into with the space that you want to design.
We stand out from the crowd thanks to our passion. Ken Golen is a designer whose passion signs through his work. At our company, interior design is the art that we breathe, and this means that we put our heart and soul into every project that we work on and every client we work with. We strive to accomplish nothing less than the very best for our clients and to bring them the best possible result that they budget can offer. It is this total dedication to quality and customer satisfaction that makes us one of the best interior design firms to choose from in South Florida. When you work with Ken, you can expect nothing less than the greatest professionalism and hands-on personal attention. Ken will put in the effort to truly represent his talents and also put in the effort to cater to you. He will follow up on your after meetings, and prepare a portfolio of his work for you that represents the projects he has done in the past so that you have a baseline to go off of. Ken as a designer shines through his personal attention and professionalism so that you know you are in good hands.
When you choose to invest in interior design, you are choosing to transform the interior of your home from something that is a work in progress into your vision of an at-home paradise. These are some pretty high stakes, which is why you don't want to trust just anybody with designing your important spaces. Translating your interior design goals to real life requires an interior designer who is able to get things together, step by step. Working with our firm, Ken will be involved every step of the way, from the initial conception of the project to the execution. Ken will work with you personally in designing a space that has your vision in mind. Every step will be totally transparent, and you know that your project is in good hands as Ken will personally supervise all of the project execution, from picking out furniture to painting. Ken prides himself on helping each of his customers through each step of the design and decorating process, keeping them updated on each milestone of the project, and ensuring that each idea that he presents will be taking their vision into account, as what we do is to make dreams come true, and have fun during the process!
You don't have to take our words at face value; find out for yourself by looking through numerous references and happy clients reviews! Ken has a long list of clients, like any good designer, who would be excited and happy to share their experience with their designer and for us to share with you! You can look at the references in our portfolio, or read about it on our site. With so many years of experience in the game, Ken Golen Design is proud to showcase an array of satisfied clients that you can hear about us from so that you know and see what other people think and say about us!
There are no hidden costs or fees when working with Ken Golen Design. All of our suppliers are arranged so that you as the clients directly pay them. By directly paying the supplier, you know exactly what you are paying for, without any hidden costs or fees, and offers total transparency. We don't finish until you are completely satisfied with the end result! From the initial consultation to the end of project execution, you can be sure to be informed about every decision we make and all of the costs involved. With more than two decades in the business working with top suppliers, Ken Golen Design has been able to build long standing relationships with different suppliers and contractors, which means that you will always get the best value for your money through the amazing deals that we negotiate!
Who We Are?
Whether your taste is contemporary, traditional or eclectic, our goal is to give you a coherent style of comfort, elegance, and distinction, while using the finest quality materials, and experienced craftsman.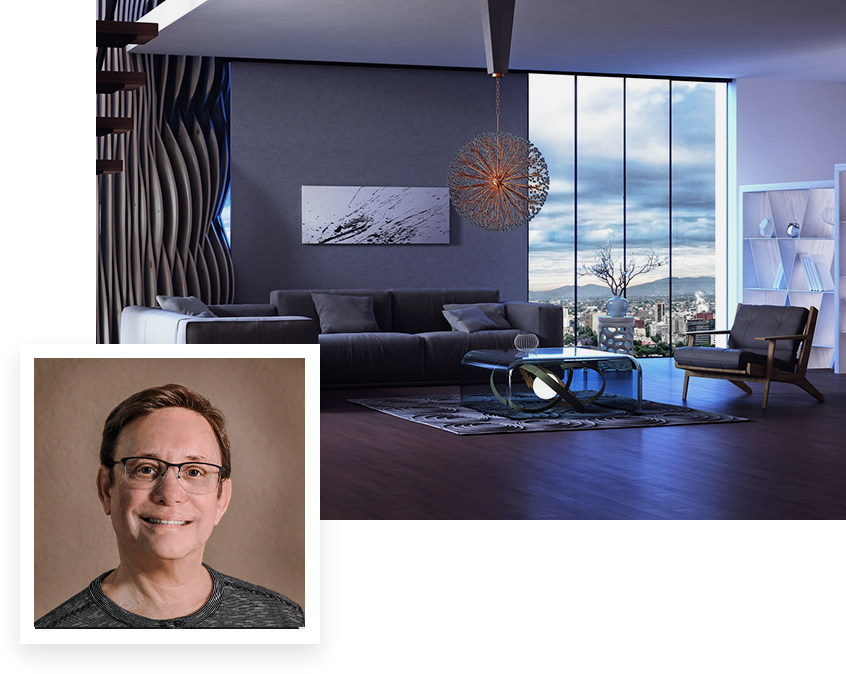 Our Services
Whether residential or commercial interiors, the Clients needs and desires will be addressed and a plan put in place to achieve those goals, while staying within the budget specified.
SCHEDULE A CONSULTATION
Ken Golen Design is a market-leading interior designer in Weston that designs creative and inspirational residential, and retail projects throughout South Florida. Ken is an area recognized decorating expert in luxury and design.
A Full Service Interior Design Firm At Your Fingertips
Ken Golen Design is your one-stop shop for interior design, offering a full range of the highest quality products and work. The services that we provide to clients include:
Design services
Designer discounts direct to my clients
Furniture, artwork, drapery, lighting, plumbing supplies, faux finish, painting
In his more than twenty years working in interior design, Ken has been able to establish relationships with some of the best tradespeople in the business. He has been able to assemble a fantastic team of contractors and suppliers who guarantee top-tier work to his clients. However, if a client would like to fuse the services of a particular company, then we are also glad to work with them as well.
Why You Should Consider An Accomplished Interior Designer
As a professional interior designer, Ken Golen has only one goal in mind- creating for you the home that will make you happy every time that you see it, and help you maintain the lifestyle that you desire. We will take into consideration your thoughts, preferences, tastes, and details about your life- such as if you have children, pets, or specific hobbies- and incorporate them into the design of your home. Because our profession is to create spaces, we have a thorough knowledge of different resources for finding decorative items and supplies at special prices, meaning that your project can be completed for a much lower budget than you can expect to accomplish on your own. Moreover, when you hire an interior designer, you are working with somebody who is dedicated to creating the home you want. This means that you will save the time that you would have otherwise spent trying to come up with designs, sourcing materials, and actually creating the space. When you work with us, you can go about your days doing the things that you need to do while we create an amazing space that you will love to live in!
Schedule Consultation
Contact us for a free consultation on your project requirements today!
Why Choose Us
Ken Golen Design unique style and impeccable attention to every detail is what has made him successful. The personal service he provides his clientele sets him apart from other decorating firms.
Your environment is an extension of yourself. While keeping within your price range, visions come to life and are transformed into rich, elegant surroundings that are admired by all.
Ken Golen Design considers space planning, style, materials, furniture placement, lighting and color selection when creating the perfect atmosphere, mood and ambiance in your home or office.
Your environment is an extension of yourself
Whether your taste is contemporary, traditional, or eclectic, our goal is to give you a coherent style of comfort, elegance, and distinction, while using the finest quality materials, and experienced craftsman.
format_quote
I found Ken here on Google about a year ago. In prepping for a home renovation, I knew I would need some help and didn't trust myself. Ken is really easy to work with and I think what I like best about Ken works especially hard to fit the needs and style of the client. We now have a home that also (for now anyway) looks like a showcase home and all of that is thanks to Ken.

format_quote
We hired Ken to help us with our bedroom and asked Ken to totally take the lead. An excellent decision! We started only a week ago, and are still in the project. Ken recommended a faux design on the wall that was just completed, and all I can say is "Wow"! I'm not sure who's the greater genius: Ken with the vision of the wall design, or the two ladies doing the painting. Perhaps both. The look is just incredible. It's like somebody came while I wasn't watching and did an "art thing" on my wall. Really an *amazing* job! I'm looking forward to every day seeing how the room is being transformed from just four plain walls on a tiled floor to a space that is sophisticated and sharp!

format_quote
Ken Golen is a passionate, master designer who strives to fulfill his clients' needs and wishes. Mr. Golen has designed and supervised the implementation of his plans for several projects in our home. He helped us identify and visualize our goals, and transformed our bland spaces into the specific environments that we articulated. He transformed an awkward living/dining space into a magnificent dining area that can accommodate our family and friends for the many festive meals that we host. Our custom-designed quartz and river rock dining room table is a work of art that everyone in our home enjoys. Mr. Golen also created a master bedroom/work-out/bathroom area tailored to our personal needs that fits our lifestyle. All of his projects are infused with creativity, style, attention to detail, and responsiveness to client needs and budgets. Additionally, he provides close supervision of sub-contractors who implement his plans. Mr. Golen is a pleasure to work with and we highly recommend him.

format_quote
Ken was a pleasure to work with. His design ideas, education on current trends and experience was second to none. Our project was completed on time and looks fabulous!

What Clients Say
The work of a professional can make all the difference. Whether your home has 10 bedrooms, or your apartment is 800 square feet, it can be tricky to create a cohesive look that is representative of your style.
Contact Us Today!
Ken Golen is one of the top South Florida interior designers, working with clients in Delray Beach, Palm Beach County, and Boca Raton. Call Ken Golen Design for your interior design needs today!